PAPER MOON 
 TATTOO COLLECTIVE
Open Hours
Daily: 10. a.m. – 5 p.m.
Monday & Sunday: Closed
STUDIO
Level 4/ 19 North terrace. Hackney
SA 
PAPER MOON 
 TATTOO COLLECTIVE
BOOKINGS
Make a booking now or browse Our Artists below.
Or Select your Artist here
Mixed style/ colour/ watercolour
Fine line/ illustrative/ black work
Bold botanical/colour & black ( Flash Only)
Bold black work/ illustrative
Fine line realism
Black work/ illustrative/ floral
Surrealist themes/ Black work/ Illustrative
All rounder/ Colour & black
Mandala/ Geometric/ line work
pop culture, illustrative
illustrative, colour, black and grey
All styles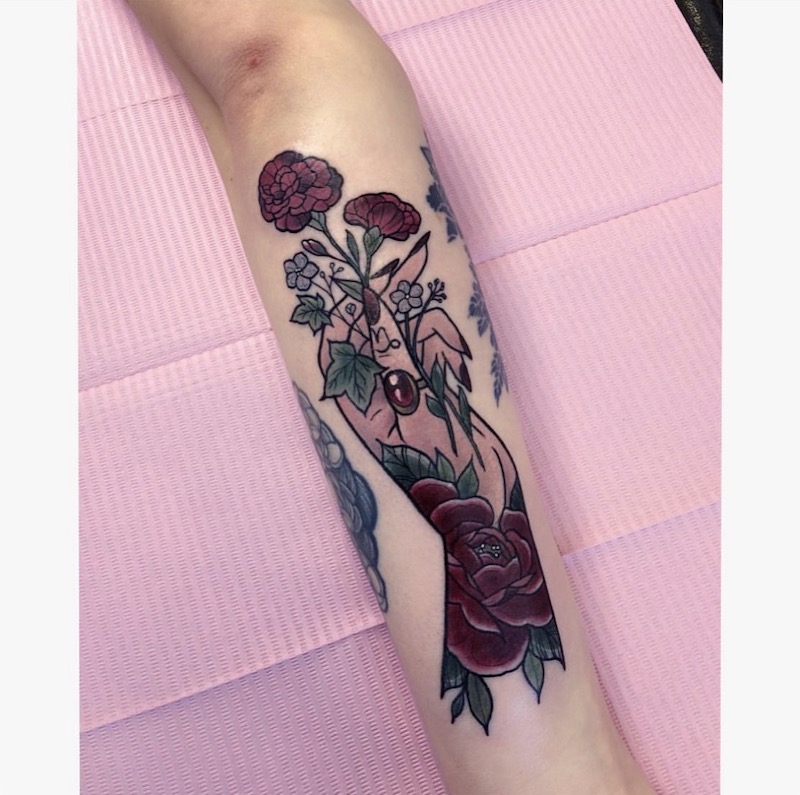 PAPER MOON TATTOO COLLECTIVE
Established in 2017 This co -Working  tattoo Studio & Art space offers a unique experience to the tattoo collector.
Home to  some of Adelaides most saught after tattoo artists, the paper moon is an appointment only Studio in the heart of The CBD, South Australia.    
With each artist perfecting their individual styles this is custom tattooing at its best!
Browse the artists styles and send through an enquiry form to book your free consultation!
Featured Artist: KIM BLAZE
Where: PAPER MOON COLLECTIVE 
Specialty:  BOLD BOTANICAL